*Be sure to read this entire page before applying*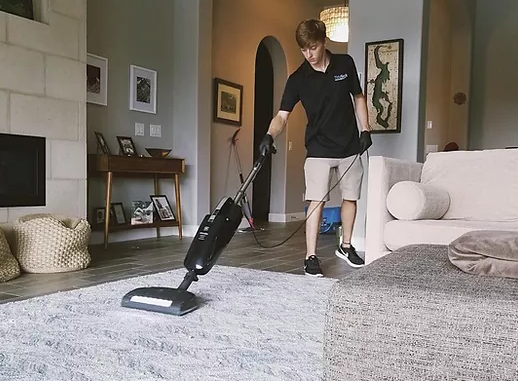 We're always looking for more Technicians to join our team.
Be a part of friendly, positive & challenging environment. We believe in doing everything with excellence and take pride in delivering a unique experience to our clients.
Cleaning Technician: starting at $17/hr
Team Lead: starting at $20/hr
Part-Time (8am – 5pm)
2 or 3 days per week
Full Time (8am – 5pm)
5 days per week
– Receive tips & gifts from our clients
– Win our $100 weekly bonus for being the top performer
– Make up to $22/hr after just 1 year
– Paid time off
TidyGuys is a premier home cleaning service located in Arizona. We specialize in providing weekly, biweekly and monthly services in affluent areas. We are not your typical house cleaners. Our efficiency, professionalism and commitment to excellence gives our clients a unique experience only we provide. Since our birth in 2016, we have quickly become the most recommended home-service business in Fountain Hills.
Action Oriented
 – Enjoys working hard and hustling
 – Seizes more opportunities than others
​Composure / Professionalism
 – Is cool under pressure.
 – Does not become defensive or irritated when times are tough
 – Is considered mature
–  Is a settling influence in a crisis
 – Upholds company brand/image
​Detail Oriented / Functional and Technical Skills
 – Has the functional and technical knowledge and skills to do the job at a high level of accomplishment
​Integrity and Trust
 – Is seen as a direct, truthful individual
 – Can present truth in an appropriate and helpful manner
 – Keeps confidences
 – Admits mistakes
 – Doesn't misrepresent him/herself for personal gain
​Learning on the Fly
 – Learns quickly when facing new problems
 – Open to change
 – Analyzes both successes and failures for clues to improvement
 – Experiments and will try anything to find solutions
 – Quickly grasps the essence and the underlying structure of anything
​Grit, Determination, and Drive for Results
 – Can be counted on to exceed goals
 – Is consistently one of the top performers
 – Pushes self and others for results
 – Committed to being a team player
​Self-Development
 – Is personally committed to and actively works to continuously improve him/herself
 – Works to deploy strengths
 – Works on compensating for weakness and limits